Although many people might not exactly consider them to be walkers, rollators are fundamentally adjustable walkers with wheels attached to the underside of the legs. The benefit of the wheels is that you do not have to pick up the walker to go forward or backward. You only have to move the walker along the ground to get from point A to point B. This makes it a great deal simpler and easier getting around because the wheels are designed to turn, pivot and maneuver in a way that walkers can't.
Rollators with smaller wheels are geared toward indoor use; while rollators with larger wheels are perfect for outdoor use. Like walkers, rollators are frames which are about waist high and are designed to provide you with support and stability while walking, along with comfort and convenience. You hold onto the frame using your hands and push it along in front of you as you walk. The rollator frame helps to support one's body weight. Additionally they allow you to keep your sense of balance and posture, plus they take some of the pressure off of your legs.
Most rollators even have foldable, padded seats and back rests built into them. This way in case you do get weary while walking, you simply fold the seat down and rest on it. Ensure that your seat is at the proper height for your body size, or you could have difficulty when trying to stand up.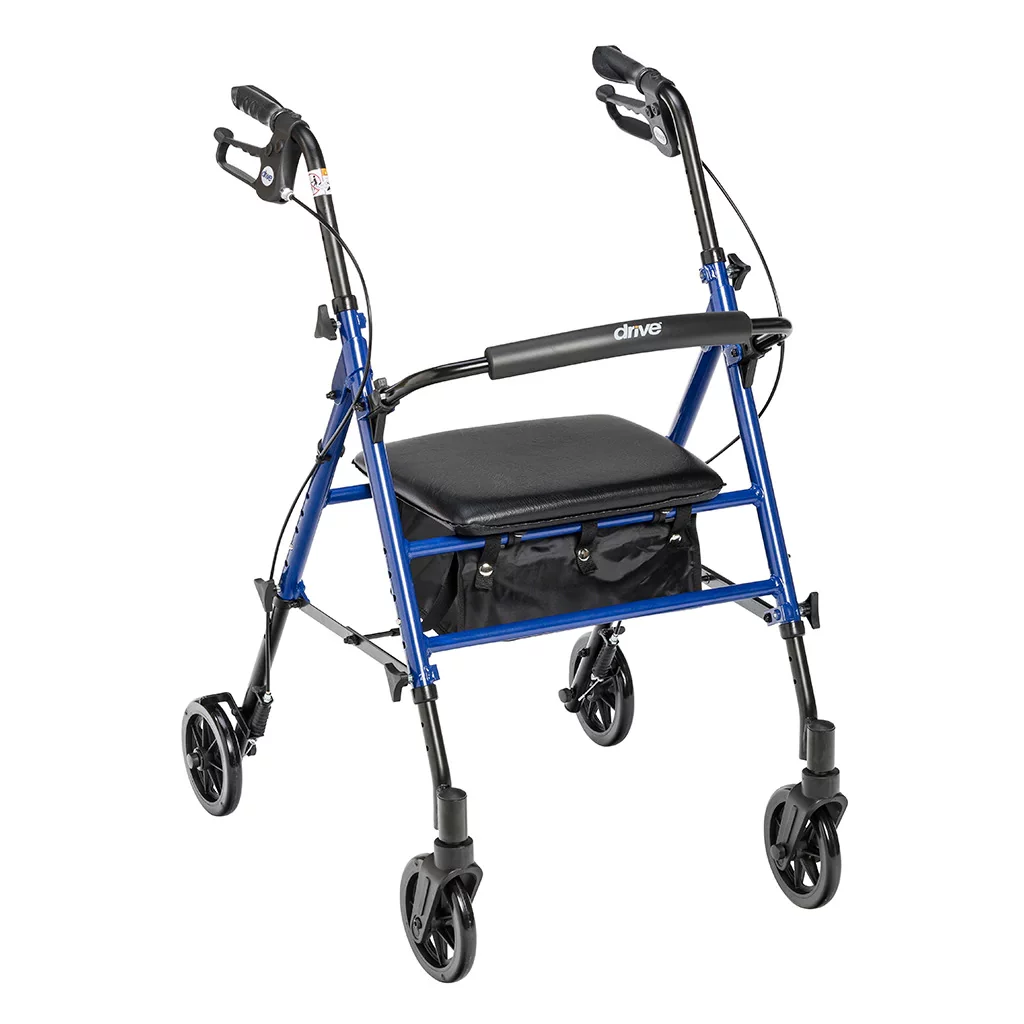 Rollators are generally crafted from sturdy, anti-rust aluminum and weigh between 10 and 30 pounds. Some rollators are rigid, but there are numerous foldable models available. Foldable rollators are generally lighter, making them easy to pack, store and carry.
Rollators are available in an assortment of materials, sizes, shapes, designs, styles and colors. It is important that your rollator is the appropriate size for you. You should not have to bend or reach to use it plus your wrists should line up with the rollators handles. Be sure that the rollator you purchase is able to handle your body weight. Most models have a maximum weight capacity. It's also possible to get accessories for the rollator like removable storage baskets, trays and drink holders, however, some models of rollators will already have a basket already attached to them.